To commemorate the day...
Last year, for the election, I had taken Friday, Sat, Sun, Mon, and Tuesday off for GOTV.
On November 1st, I froze my ass off at a rally so that I could finally see Kerry for the first time. Two and a half hours later I couldn't feel my feet, but I got to see him and sorta shake his hand.
He looked like this: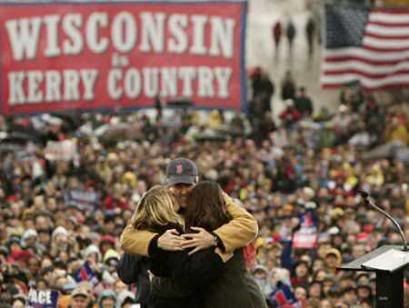 On Nov. 2 I headed for one headquarters, and then was sent to another headquarters to phonebank. The Rapid Response team then had several of us go to union headquarters and get organized to go out and "hold the lines" with candy and goodies. We figured that if we could bribe the folks with snacks, they wouldn't leave the line even if it was long.
I then went to the celebration downtown and had my heart cut out.
This is me, getting my heart cut out: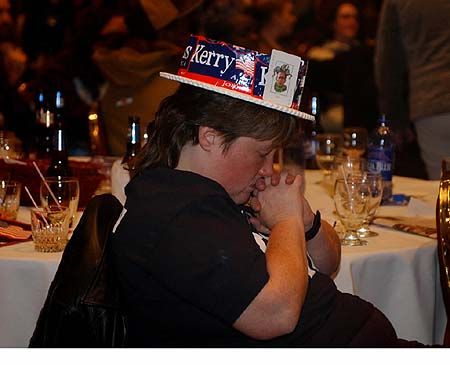 Now if you will excuse me, I need to go cry. Again.